Wrong Kind of Green
September 9, 2020
An informal response written by Cory Morningstar (Wrong Kind of Green Collective) to the recent Max Blumenthal piece "'Green' billionaires behind professional activist network that led suppression of 'Planet of the Humans' documentary".
N
ow that much (perhaps some?) of my work over the past decade is finally suitable for discussion and sharing, having been rewrapped with a Max Blumenthal bow, I'm adding some further commentary to complement the relevant piece being widely shared by filmmaker Jeff Gibbs and many more.
Let's begin.
1.
MB: "Naomi Klein, perhaps the most prominent left-wing writer on climate-related issues in the West, did not weigh in to defend "Planet of the Humans." Instead, the Intercept columnist, social activist, and Gloria Steinem Endowed Chair in Media, Culture, and Feminist Studies at Rutgers University was an early participant in the campaign to suppress the film."
Adding: Video, Gloria Steinem Discussing Her Time in the Central Intelligence Agency, [running time 3m:16s]:
2.
MB: "He pointed to the New York State Assembly's Climate Leadership and Community Protection Act as an embodiment of the foresight of proponents of a near-total transition to renewable energy."
Adding: The Climate Leadership & Community Protection Act heralded as "moonshot", "historic" and "one of the World's Most Ambitious Climate Plans" promises more than a tripling of solar by 2025.
Percentage of NYC electricity from solar, 2019: 1.40%.
3.
MB: "35 percent of investments from clean energy and energy efficiency funds [be] invested in disadvantaged communities."
Adding: This language can serve to situate industrial sites (infrastructure which will include the physical waste and ecological devastation) on First Nations lands (recognizing that all land has been stolen from First Nations) and marginalized/impoverished communities.
4.
MB: "Jacobson's study, according to National Geographic, was "a foundation stone" of the Green New Deal proposal put forward by Democratic Sen. Ed Markey and Rep. Alexandria Ocasio-Cortez."
Adding: The National Geographic is a leading partner in the plan to financialize nature led by the World Economic Forum, the World Wildlife Fund, Al Gore's Climate Reality Project and the United Nations, which partnered with the WEF on June 13, 2019. This is the single most important threat to the natural world, now underway – with the non-profit industrial complex in its entirety, in tandem with media, supporting it (or remaining silent on it). This is the corporate capture of the commons, global in scale. Nature is to be bought, sold and traded on Wall Street. Assigning monetary value to social capital will follow. Nicole Schwab, daughter of Klaus Schwab, founder and CEO of the World Economic Forum, serves as National Geographic Society Director International  Relations, in addition to overseeing the World Economic Forum initiatives: Platform to Accelerate Nature Based Solutions – and  1tDOTorg (the Trillion Trees initiative).
[More:
https://twitter.com/search?q=%40elleprovocateur%20%3A%20nicole&src=typed_query
]
[Further reading, the non-funded grassroots campaign: "
No Deal For Nature
: Because Life is Not a Commodity]
5.
MD: "He mentioned 'a foundation based in Sweden, I think it's called the Rasmussen Foundation that I think has been the biggest funder.'"
Adding: The 2014 People's Climate March was a project of the Rockefeller Brothers Fund and V.K. Rasmussen Foundation from the onset. Avaaz and 350-org were the leading NGOs tasked with "herding" the "cats". Tom Kruse, Program Director at the Rockefeller Brothers Fund, serves/served on the 350-org U.S. advisory council.
Klein's alliance with the Rockefeller Foundation goes way back. Nov 28, 2011: "Mission Related Investing, Making Sense of Philanthropy's Role in the Occupy Wall Street Movement." Featured on the five person panel was both Naomi Klein and Rockefeller's Tom Kruse. In 2016 Kruse wrote a glowing book review on This Changes Everything (the project the Rockefeller's  helped finance). Klein's book, launched on September 16, 2014, just prior to "The People's Climate March" and Climate Week NYC (Sept 22-28)(an annual event hosted in association with the United Nations; organized by The Climate Group, and the World Economic Forum), served a foundation for a ten-year global social engineering project. "Changing Together" and "Together" would be branded terms that would slowly erode all critical class analysis. On September 17, 2019, again just prior to the UN activities, Klein would release "On Fire: The Burning Case for a Green New Deal". This book would serve to build demand for a Global Green New Deal as sought by the United Nations.
All roads lead to emerging markets. The roads are paved with the sustainable development goals.
6.
MB: "It began when the foundation incubated a group called 1Sky with a $1 million grant. McKibben immediately joined as board member."
Adding: 1Sky was injected with massive funding as this juncture, but it actually began with Step It Up (2007) – the same year Avaaz was launched. Here I will add that Avaaz and 350 are closely intertwined and have been since inception. May Boeve, 350 co-founder and current executive director, (base salary of $130,431 in 2017) has been listed as director in Avaaz 990 forms on more than one occasion.
Avaaz plays a leading role in destruction of targeted sovereign states. (A fact Klein blocked me for when asking why she did not expose this on Twitter.) Klein's father-in-law, often affiliated with her Leap NGO, is one of Canada's most egregious imperialists. A ideology that Klein has supported on many occasions. (Bolivia, Syria, Libya).
Avaaz is also behind the scheme to financialize nature. This ties into the global climate strikes (to strengthen the Voice for the Planet and New Deal for Nature campaigns led by World Economic Forum/UN, and the World Wildlife Fund) where again, Avaaz has played a leading role. 350 and Avaaz are both co-founders of GCCA which has largely navigated the climate "movement" since 2009. In 2015 Kumi Naidoo, former executive director of both Greenpeace International and GCCA, serving as executive director of Amnesty International, until resigning Dec 2019, was cited as a 350 director in the 2015 990 filing.
7.
MB: "Whatever his motives were, since the testy exchange with Strickler, the Rockefeller Brothers Fund has contributed over $1 million to McKibben's
350.org.
"
Adding: $1 million is pocket change for these groups. Look at ClimateWorks and other sources of funding (corporate profits laundered through tax exempt foundations) that protect and expand capital. 350 is international in scope – financed to provide "climate change awareness services training and events" – prior to the November 2019 coup in Bolivia. This foreign influence training model (imperial tentacles) extends to countries in Africa, Asia and the Middle East.
Sept 11, 2019: A Design to Win — A Multi-Billion Dollar Investment [VOLUME II, ACT I]:
8.
MB: "Today, the Solutions Project is '100% co opted and sold out,' Fox acknowledged."
9.
MB: "Skoll funded Al Gore's film on climate change, "An Inconvenient Truth," which went into production soon after Gore launched his Generation Investment Management fund – an inconvenient truth pointed out by "Planet of the Humans."
Adding this as a side note: Media has recently covered the WE –Trudeau "scandal" in Canada. Conveniently media has omitted key facts – such as Jeff Skoll having been involved in the financing/creation of WE from inception. WE is partnered with the United Nations with deep ties to the ruling class in the UK.
Thread: https://twitter.com/elleprovocateur/status/1286672712690262016
Adding: To see what Gore's dream of solar in remote and/or impoverished areas of Africa look like in real life, please read:
Jan 30, 2019: The Most Inconvenient Truth: "Capitalism is in Danger of Falling Apart" [ACT III]:
Adding: The term net-zero has nothing to do with zero emissions.
Adding: Co-signer Dinwoodie serves as Sierra Club's Climate Cabinet and Scientific Advisory Panel, MIT Mechanical Engineering Visiting Committee, Advisory Board to The Solutions Project, Advisor to the MIT Energy Club (MIT is a World Economic Forum co-curator), and executive producer of film "Time To Choose".
11.
MB: "Klein, a longtime critic of elite family foundations and the billionaire class, was among the most prominent figures to join the campaign to censor "Planet of the Humans."
Adding the background to photo of Naomi Klein and Angel Gurría, Secretary-General of the Organization for Economic Co-operation and Development (OECD.)Jan 25, 2016, The De-Klein of a Revolutionary Writer: From Subcomandante Marcos to Angel Gurria:
https://www.wrongkindofgreen.org/2016/01/25/the-de-klein-of-a-revolutionary-writer-from-subcomandante-marcos-to-angel-gurria/
Adding that the perception that "Klein, a longtime critic of elite family foundations and the billionaire class" is largely a false premise manufactured by media. Consider "Honourable" Hilary M. Weston presenting the Hilary Weston Writers' Trust Prize for Nonfiction to Naomi Klein, on October 15, 2014. The Westons, one of the most wealthy families in Canada, were architects of a 14-year-long bread price-fixing scheme, fleecing working class Canadians of grocery money. In 2018, the Westons were named Ireland's richest family for the tenth year running, with a wealth of €11.42 billion. In 2020 the Westons were included in the Sunday Times Rich List ranking of the wealthiest people in the UK. The Westons are the third richest family in Canada (made possible by the exploitation and theft of labour).
There is no institution more important than the World Economic Forum at this moment in time, in regard to what is to happen under the guise of climate mitigation and protection of biodiversity. This, the most critical component, is missing.
Also recent, is the 2019 Confluence Philanthropy webinar with Klein, and Stephen Heintz, president of the Rockefeller Brothers Fund under the subheading of "mission-aligned investing" (often referred to as "impact investing"):
12.
MB: "Klein has celebrated the Danish government where KR Foundation leaders have served for advancing "some of the most visionary environmental policies in the world."
Adding: The Nordic countries are also at the helm in the plan to assign monetary value to all of nature's "services", global in scale.
Here it is critical to add that The Syria Campaign is a project incubated by Purpose – the for profit public relations arm of Avaaz. Specializing behavioural change, it's clients include some of the biggest corporations on the planet. It's most recent partnership with the UN is ShareVerified. (Promoting vaccines and data mining while attempting to control control pandemic narrative being leveraged by World Economic Forum to usher in the fourth industrial revolution architecture.) Both Purpose and Greenpeace  contributed to the creation of We Mean Business coalition representing 1340 corporations with an approx. 24.8 trillion market cap.
Adding source: July 30, 2014, Financing "The Message" Behind Naomi Klein's 'This Changes Everything' Project:
Adding that Klein neglects to use the World Economic Forum's terminology – "fourth industrial revolution". (Max also neglects to mention this critical terminology.) See Alison McDowell's work on Artificial intelligence (AI) and 5G in respect to the nightmarish future of militarism. Independent journalist Alison McDowell also challenges Klein on specifics and framing (via Twitter) which Klein ignores.
17.
MB: The Senate version of the Green New Deal calls for the construction of "smart" power grids almost exactly like those Schmidt imagined. Klein and other high-profile Green New Deal proponents have neglected to mention that this seeming benign component of the well-intentioned plan could represent a giant step on the way to the "high tech dystopia" of Silicon Valley barons and their national security state partners.
"The liquidation of fascism must be the liquidation of the bourgeoisie that created it." – Gramsci [Tagging this with #WeDontHaveTime]
18.
MB: Flush with dark money from Democratic Party-aligned billionaires, Sunrise Movement co-founder Varshini Prakash stated on July 14 – the day Biden released his clean energy plan: "It's no secret that we've been critical of Vice President's Biden's plans and commitments in the past. Today, he's responded to many of those criticisms: dramatically increasing the scale and urgency of investments… Our movement, alongside environmental justice communities and frontline workers, has taught Joe Biden to talk the talk."
Adding: "Our movement": To speak of "environmental justice communities" and "frontline workers" – as having taught Joe Biden to "talk the talk" is hard to swallow, when Biden is an imperialist. Has Sunrise transformed Biden into an anti-imperialist who now respects self-determination? (rhetorical question).
Video: Biden and Elliott Abrams on Nicaragua,1987:
https://www.c-span.org/video/?c4731064/user-clip-1987-bidennicaragua
January 18, 2017, Davos: Joe Biden (R) with Klaus Schwab, founder and CEO of the World Economic Forum, Image: Manuel Lopez
19.
"While it brands itself as a grassroots movement that has organized anti-establishment stunts putting centrist figures like Democratic Sen. Dianne Feinstein on the spot, the Sunrise Movement was incubated with a grant from the Sierra Club, the Mike Bloomberg-backed juggernaut of Big Green organizing. Today, offices of the two organizations are located a floor apart in the same building in downtown Washington DC."
Adding: Background on Sunrise and the Green New Deal:
Feb 13, 2019: The Green New Deal is the Trojan Horse for the Financialization of Nature [ACT V]:
20. Finally, Michael Moore's commentary in the Q&A session that followed the release of "Planet of the Humans, was worse than disappointing – yet more than revealing. Highlighting Greta Thunberg, Bernie Sanders, Alexandria Ocasio-Cortez, Extinction Rebellion,  Green New Deal – all in the design/pocket of the ruling classes. In just one hour Moore undermines the said intent of the film. "That's what's great about Bernie and AOC… each of their Green New Deals acknowledge this income inequality…" Any/all Green New Deals will serve the ruling class. The World Economic Forum-United Nations is at the helm. Not Sanders. Not AOC. Not the Democrats. This matters as over 105,000 very interested people listened – wishing to learn. Moore: "we need to have a whole new environmental movement, maybe what Greta has started… Sun Rise Movement, Extinction Rebellion, Greta and her Friday School Strike." Moore re-directs youth right back to foundation financed, billionaire/corporate backed "movements". [Thread]
Adding that Max B missed the important article by WKOG collective member Michael on the Planet of the Humans documentary:
http://wrongkindofgreen.org/2020/05/20/clinton-to-mckibben-to-steyer-to-podesta-comments-on-planet-of-the-humans-by-michael-swifte
In respect to the pandemic referenced by MB in his article. The ruling class has weaponized the power of both fear and conformity against us. That Covid-19 is the catalyst to usher in a new global architecture, that is, the "fourth industrial revolution", is not conjecture, not "conspiracy theory", but a fact. Full compliance and social license of the global citizenry is required.
The ruling class has conspired to usher in a new global governance with Covid-19 as the pretext. With the World Economic-United Nations-World Bank partnership; a global consolidation of power, well underway. It is understood that the transition will cause unprecedented suffering. The only thing they fear is revolt.
The fourth industrial revolution architecture catalogues children as human capital data to be commodified on blockchain, linking behaviour to benefits. The human population to be controlled "via digital identity systems tied to cashless benefit payments within the context of a militarized 5G, "internet of things" and an "augmented reality" environment." [See the work of Alison McDowell.]
The fourth industrial revolution cannot come into fruition without the 5G infrastructure that will run the Internet of Things. "Smart" cities (via Global Covenant of Mayors) must be understood within the context of global policing and the military industrial complex. Cybersecurity will be the battle space of the 21st century.
As part of "the great reset", in 2021, the ruling class intends to implement the financialization of nature. Those with money will own nature.  The very corporations that have brought us to the precipice of ecological collapse – will now be appointed as the new stewards of nature. This has been dubbed by John Elkington (Extinction Rebellion Business signatory, Volans) as the "biosphere economy". This represents the largest transformation of the global economic system in modern history. Assigning monetary value to nature ("natural capital") will replace GDP, with nature "valued" at 125 trillion vs. GDP at 85.9 trillion (2018).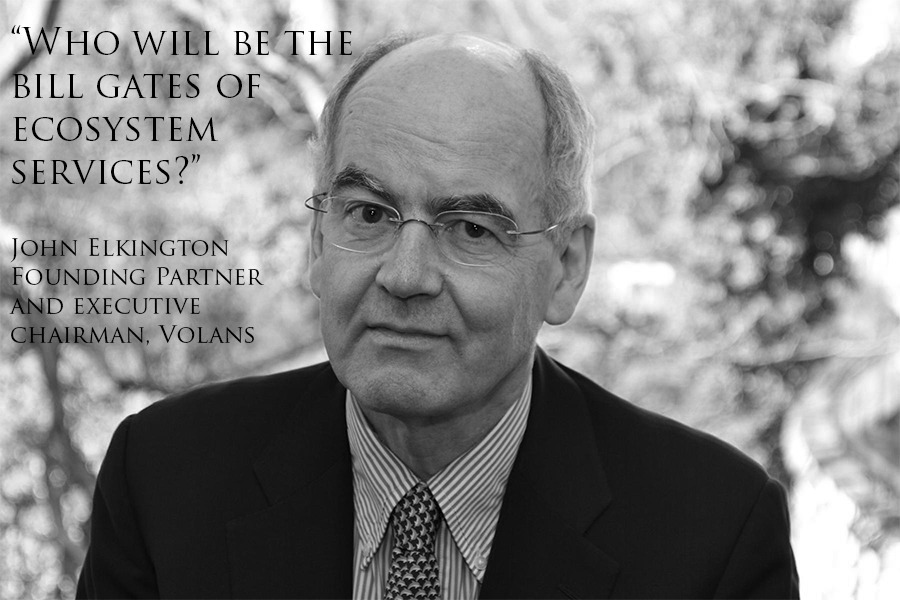 Voting in a capitalist system is not going to cut it. Petitions are not going to stop it.
An environmental movement not built on a foundation of anti-imperialism, anti-militarism and anti-capitalism is meaningless. Worthless.
I have tried to keep this concise and brief – which is impossible. Upon that note, I caution that the most important elements now underway, in respect to further destruction of our natural world, are still be ignored by groups and writers with far more resources, and far larger audiences than we have at Wrong Kind of Green. Silence is complicity. Discourse is a strategy utilized by those in service to the ruling class. I hope this inspires more people to investigate, write and organize.
"And that's the real question facing the white activists today. Can they tear down the institutions that have put us all in the trick bag we've been into for the last hundreds of years?" So to me the question is "are we tearing down the institutions or keeping them propped up?"

— Stokely Carmichael, 1966
[Cory Morningstar is an independent investigative journalist, writer and environmental activist, focusing on global ecological collapse and political analysis of the non-profit industrial complex. She resides in Canada. Her recent writings can be found on Wrong Kind of Green, The Art of Annihilation, Internationalist 360, Tortilla con Sal, and Counterpunch. Her writing has also been published by Bolivia Rising and Cambio, the official newspaper of the Plurinational State of Bolivia. You can follow her on twitter @elleprovocateur]